As digital transformation is now becoming one of the key concerns of all businesses - from small-scale to big corporations - it appears to be relevant to consider digitalization of the procurement sphere. No matter what your business does - produces goods, sells them or provides services - there is always a need to make purchases, on the one hand, and deliver sourcing, on the other.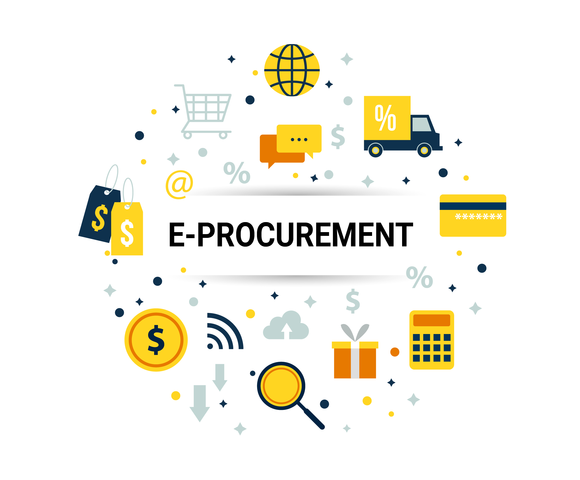 The benefits of making a shift towards digital technologies in business workflow cannot be overstated: it becomes more efficient, flexible and much quicker, as a consequence. This, in turn, improves communication, both within a company and outside (with customers and suppliers), facilitates the decision-making process, accelerates information sharing for the sake of learning about latest innovations and news.
Another great feature of digital conversion is integration. What can be better than having access to and control over everything just using a single platform or software, finding it absolutely synchronised to avoid overlapping plans and tasks, being portable and accessible anytime, anywhere?
And, finally, it's paper-free! No more piles of messy documents and vanished invoices! More and more data is generated every day and it should be stored just where you can always find, use and analyse it. This is where digital transformation becomes really handy.
E-procurement in public sector
When it comes to e-procurement, it's worth mentioning the applicability of technology and smart solutions for public procurement. For example, the implementation of OpenProcurement-based system ProZorro in Ukraine proved to be an efficient way to combat corruption, cut out undue familiarity in public sector and enhance fair and open competition among the businesses in tendering process.
Such a result was achieved due to digital advancement in technology and a specifically designed open source OpenProcurement toolkit which consists of several key components:
Central Database (CDB) for storing all the information related to the procurement procedures;
Electronic commercial marketplaces serving as access points;
Auction module driving the procurement procedures;
Application programming interface (API) ensuring proper interaction between the marketplaces, auction module and the CDB.
The interplay of these components in the ProZorro system brings forth a number of considerable improvements into the functioning of public procurement. First of all, quite a significant part of state budget is being saved daily owing to higher competition rate and, as a result, lower prices for goods and services provided by the bidders to the procuring entities. Secondly, corruption and familiarity are being discouraged as much as possible due to completely anonymous status of each of the auction participants. Thirdly, the principle "Everyone sees everything" is working out perfectly as anybody may observe the auction process and, what is more, all the information about the auction procedure becomes disclosed and fully accessible for anyone after it's finished. In addition, all this data is kept safe and sound and can be easily viewed and analysed for further improvement like analytics, business intelligence, discovering risk indicators or even artificial intelligence.
What e-procurement can bring to business and commercial sector?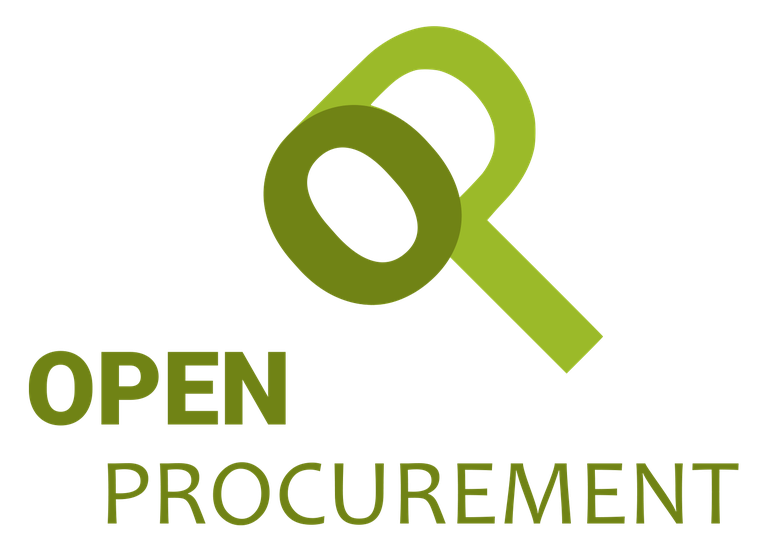 Application of e-procurement OpenProcurement toolkit exclusively within the commercial sector is also considered to be an effective solution. And the question of digital technologies implementation into the business processes becomes even more acute for larger companies oriented for keeping up to day with the dynamic modern market. At the very least, technology makes it much simpler to accelerate the process of procurement, reduce red tape and paperwork to a great extent, change and refine the way a business is conducted, empower the analytical potential, help a company to stay more resistant to fraud and other risks, improve stakeholder experience. The shift to digitization also positively influences the adjoining areas of business operation, such as negotiation, supplier market research, logistics, handling, delivery, cost analysis, contract administration, inventory control and the list can be further expanded.
Finally, in this age of big data flux and the desperate need we feel to gain more control over it, it has become quite topical for businesses to think of endowing themselves with such an opportunity. Beyond everything, smart data processing and analysis within procurement drives the results that may help businesses predict the needs of their customers, always stay in the know as to which goods and services are available, choose the right suppliers to cooperate with, take sensible decisions based on internal process-related data as well as on external and third-party data.
What takes a good e-procurement implementation?
Any company, be it a private or a state-owned business, is a vehicle one has to drive. And data is it's fuel while technology is the engine. Therefore, another important component of a successful digital transition is the team of people sitting behind the wheel. What is required to create a worthwhile solution that really adds value are highly skilled IT professionals, business experts and competent data scientists. Besides, in collaboration with talented design professionals an intuitive user experience can be reached suggesting attractive interface presenting the information succinctly. Agreeably, such advantages may make companies want to use digital tools instead of finding ways to avoid them.
Benefits for your business from digital transformation
We offer you a complete tech evolution of your business for the digital market. Let's see what we can do to help make your company even more successful.
Dramatic efficiency boost

- new intelligent technology will increase your efficiency with no extra efforts from your side

Optional costs reduction

- as all manual work can be reduced by the digital transformation, so do the optional costs

Mobile and IoT integration

- have a strong mobile strategy with the power of connected devices, that offers offline data collection, device surveillance, and more useful features

Unified UX

- helps with the creation of consistent experiences and branding in every UI intercommunication. Concurrent dispensation of new features across every device, simultaneous responsive experience, and other features will cut down development expenses and take less time to reach the market

Company security

- authentication/authorization solutions will help you keep and manage permissions, rights, and user roles in your company

Alerts and logging

- real-time, visualization, and search alerts help you control all company's processes and gather any data you need

Scalability increase

- scalable solutions, built by our developers for you specifically, that involve fragmented staff, geo-diverse site locations, growth, etc. and will help you escalate through migration without pricey replacements. Our software will stay stable when adjusting to changes or future overhauls and upgrades

Company data and analysis

- be able to manage your data automatically instead of doing it manually which takes a lot of time, effort, and expenses

Digital platforms

- robust and efficient digital platforms are for those who want to use the full potential of digital. New solutions and services, as well as modernization of old software infrastructures, can be implemented in your platforms

Apps

- lightweight and intuitive apps will be a great addition to digital platforms as the number of mobile users, that use their phones and tablets for search and business, increases 
At Quintagroup we offer our customers a deep sensitivity of their needs and, therefore, fully customizable solutions, in addition to a highly qualified team of Python developers knowledgeable in high-load systems and with longstanding experience in electronic public procurement implementation. Our skilled designers and front-end developers are adept at delivering perfect usability with attractive and intuitive interfaces that definitely encourage customers to use our electronic procurement tools to the utmost.
For more details on this subject or to get a quote, use this form to contact us!