WHO ARE WE?
Quintagroup is a web software solutions company working in Python development on the international market since 2003. Our business portfolio runs deep and wide, providing clear proof of our many capabilities.
We provide a full cycle of software development utilizing Python programming language starting with project assessment and design, up to deployment and implementation, creating front-rank customizable solutions for the sake of implementation of your boldest and most extraordinary ideas. The world of software and web is evolving in a real-time environment, that is why we invest heavily in updating our development skills and technology expertise in Software Engineering, Python, Django, E-Commerce, DevOps, Auction Software Development, and E-procurement.
Our mission is boosting your business with our technological prowess.
For over 5 years, we have been involved in the development of a wide range of auctions including spectrum, government, combinatorial, and multivariable auctions. We don't want to praise, but to inform you that our auctions have already done their job in optimizing and economizing the processes of procurement and purchase. For example, our ProZorro.Sale solution allowed to sell goods and products on more than USD 700 mln and one of our biggest projects - ProZorro - has already helped to save USD 2 bln owing to the reverse auction.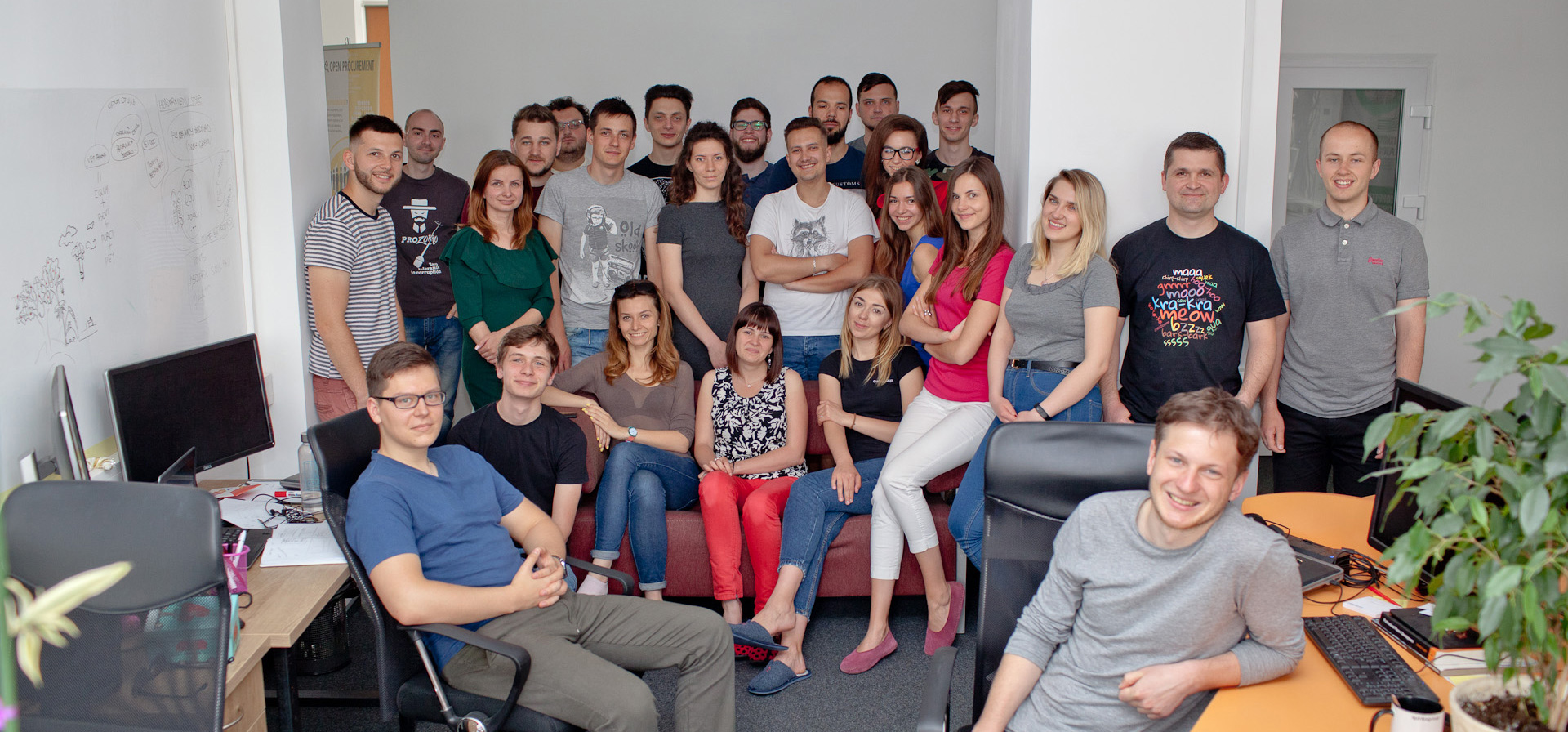 What do we do?
We are at the leading edge in providing a full lifecycle of software development services focused on functionality, user-friendliness, and achieving business goals. Crafting a product from its conception to market, we focus on satisfying clients' expectations to the maximum level possible. We deliver unparalleled value to the whole process of development, whether it's a design, development, testing, or support after the product is launched. The skills and knowledge of our engineers will help you achieve a result-driven success in business-transforming solutions.
Combining the best of their Python/JS/AWS knowledge with years of experience in the software development industry, our technological experts take into account your unique value proposition in order to create a specifically tailored bespoke software, meet all your most daring and challenging needs, and differentiate your business in any competitive conditions. All the complex business issues will be solved and made simple with the help of our engineering solutions.
Quintagroup goes beyond just coding. Our skilled business specialists may help you conduct a deep analysis of your project's strengths and shortcomings, overcome pitfalls in the organization of the work process, and suggest which issues require improvement. Following the guidelines of our business analysts, you will strengthen your business with innovative solutions, breathe new life into your ongoing project and definitely find a balance between affordability and power.
Do you want your business to stay competitive and up-to-date? We offer you to follow the global cultural change and advance your business by making a fundamental difference to the way your company operates and delivers value to customers.
Business-to-business, business-to-consumer or business-to-government relations in procurement for big companies are taken to a new level by means of digital transformation employing open-source Python-based OpenProcurement solutions:
Robust Python software with an attitude is what we specialize in. Our creative, competent, and technically savvy web design specialists will help you to build or strengthen your presence online. We are committed to quality, high standard, and flexible solutions.
Check out our professionalism by reviewing the brochures and portfolio prepared for Quintagroup.
Brochures & Portfolio
Whether you are on a business trip, in your office doing your job, at the supermarket or even on a family barbecue, you would most probably like to be able to keep in touch with the rest of the world. Mobile phones will help you not only stay connected with the people you would like to reach but also stay wired to the web with any piece of news you are looking for being available to you on your mobile device. That's why our development teams are experts in responsive design and mobile application development.
Cloud services are the key to differentiating your business from the competition with the goal of increasing profitability. Whether it's the development of a platform or software development in the cloud, cloud migration, or a backup of your data in the cloud computing, Quintagroup is eager to help you experience these processes for the purpose of your company's prosperity and welfare.
What do you get?
Our team of highly qualified Python developers is unrivaled and we offer an essential innovation for big business in the global market. With Quintagroup as your IT service provider, you are guaranteed to get:
Fast Delivery Time
A proficient team of front-end and Python developers that uses a client-tailored methodology to deliver solutions to customers faster.
Read more
Cost-Effective Solutions
Done right, an outsourced Python development service will always be more cost-effective and will not deplete your budget.
Read more
Peace of Mind
Quintagroup work is transparent and diligent, hand-in-hand with customers, we get it done right, no hidden agenda.
Read more
We will be happy to understand your business needs or pain area and transform that into a business proposition unlocking value for what you do. Get to know us! We are sure there is a success opportunity waiting.