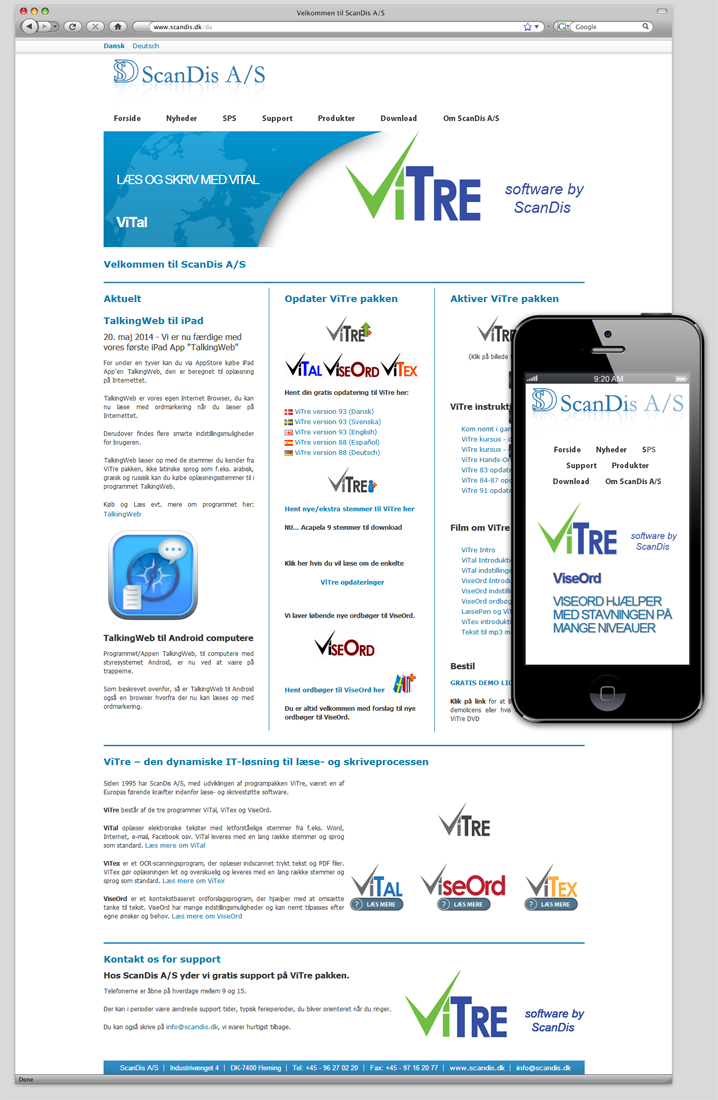 Our client is Scandis A/S that is concerned with the IT solutions for the people with disabilities. Located in Herning, Denmark, since 1993 it is focused on software primarily for individuals who have a learning disability. Scandis A/S is a trusted supplier of SPS systems (Special Educational Support) for students who need an IT-based special educational assistance.
After the invention of the first synthetic speech synthesizers for Windows in 1995, Scandis A/S began to develop of what today is Vitre suite, which is now the standard solution for people with literacy problems not only in Denmark, but also in Sweden and other European countries.
Vitre is the dynamic IT solution for the reading and writing process used by schools, businesses, communities and individuals. It provides capabilities to read electronic texts from Word, Internet, emails, Facebook, scanned printed text and PDF files, etc. with extensive choice of languages​​ and easy-to-understand voices.